Testimonials, Veterans
'The Best Day of My Life'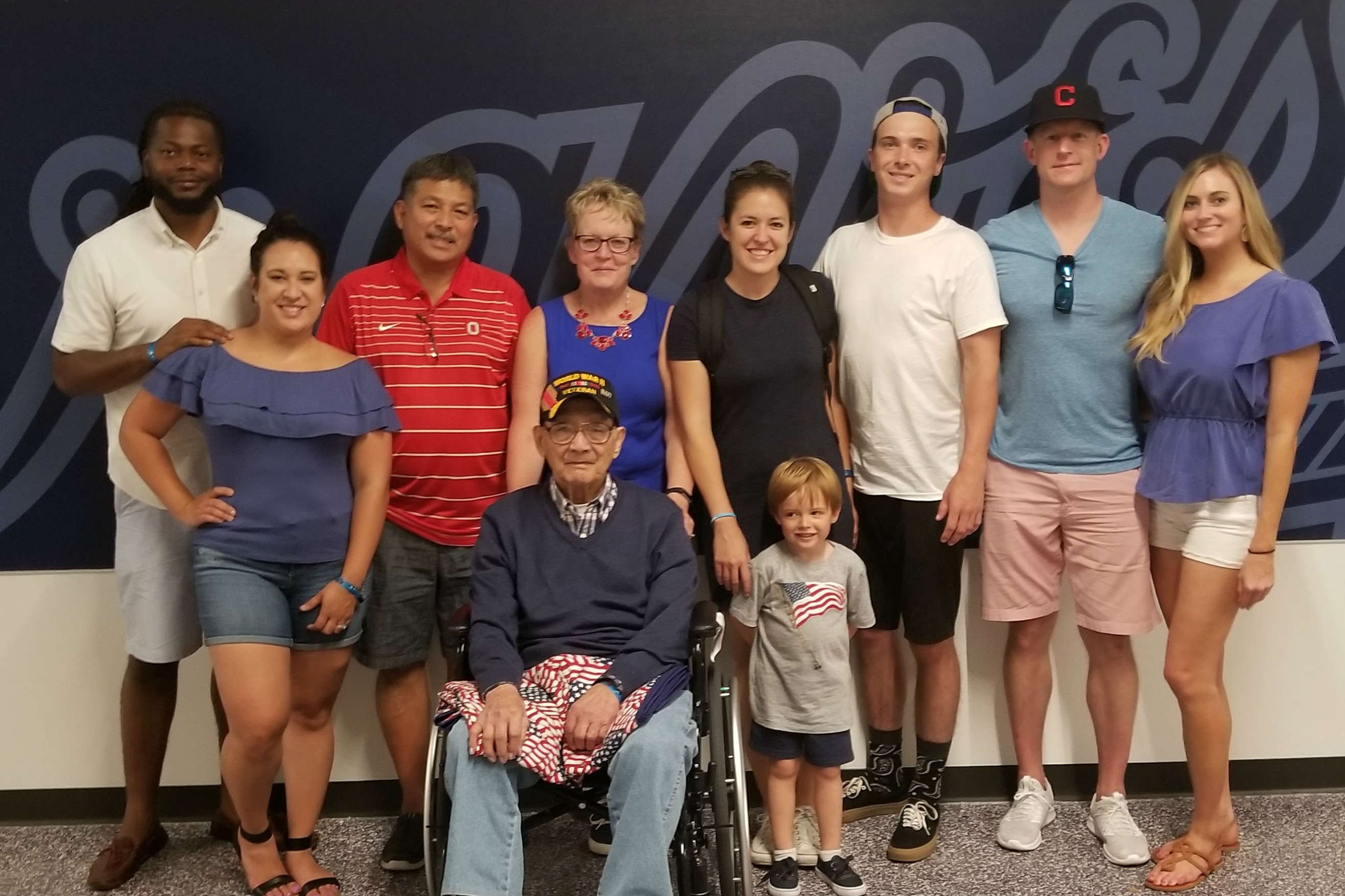 US Navy veteran Jesus Cepeda with his family at the Atlanta Braves game before his recognition ceremony at SunTrust Park.
If the name Jesus Cepeda sounds familiar, it might be from a story we covered in mid-June 2018 when the 97-year-old World War II veteran took a virtual reality tour of his war memorials in Washington DC—the first such tour offered by VITAS in Atlanta.
But virtual reality, it turns out, was just the first step on Jesus' late-life path to fame.
On August 12, 2018, the US Navy veteran and Pearl Harbor survivor was again front and center—wait, make that right, center and left field—during a "Spirit of '45" event for veterans at an Atlanta Braves baseball game.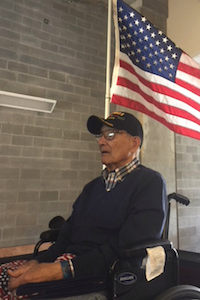 With several family members in attendance and thousands of fans in the stands, Cepeda and another WWII Navy veteran were honored at the Braves' new SunTrust Park in downtown Atlanta.
During the ceremony, a video highlighting both men's wartime assignments, WWII experiences and medals streamed on the stadium's Jumbotron.
"I didn't realize it would be so emotional"
"As they were broadcasting that video, Mr. Cepeda was driven slowly around the entire baseball field in the back of a pickup truck," says Chris Lee, VITAS general manager in Atlanta. "Everybody in the stadium was standing and applauding and cheering, and you could see the tears streaming down his face. It was a very powerful event."
Even though the two "Spirit of '45" veterans had never met, they spent much of the game sharing stories and talking as if they were old friends, according to Chris.
"It was very touching, a very emotional day for the entire family," Chris says. "Mr. Cepeda's family couldn't stop telling me how thankful they were to VITAS for doing this for their dad. And Jesus told me, 'This was the best day of my life. I didn't realize it would be so emotional.'