Encrypted Email From VITAS
VITAS Healthcare communicates with our patients and their designated healthcare representative via email when necessary.
We use an email encryption service to ensure our patients' Personal Health Information (PHI) remains secure and confidential.
To open the encrypted message, click on the "Click here" link.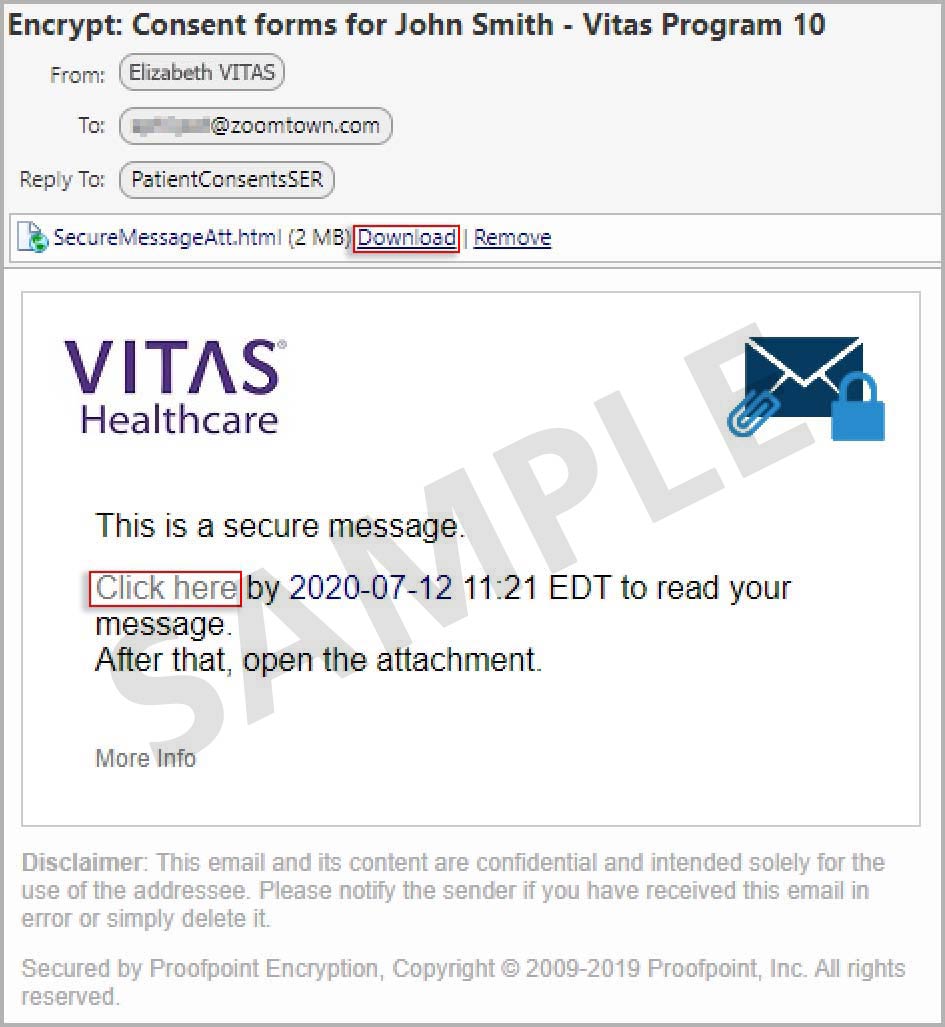 Upon selecting "Click here" you will be directed to create an account in order to accept the encrypted email.
Fill in the requested information to create secure account. Then press "Continue."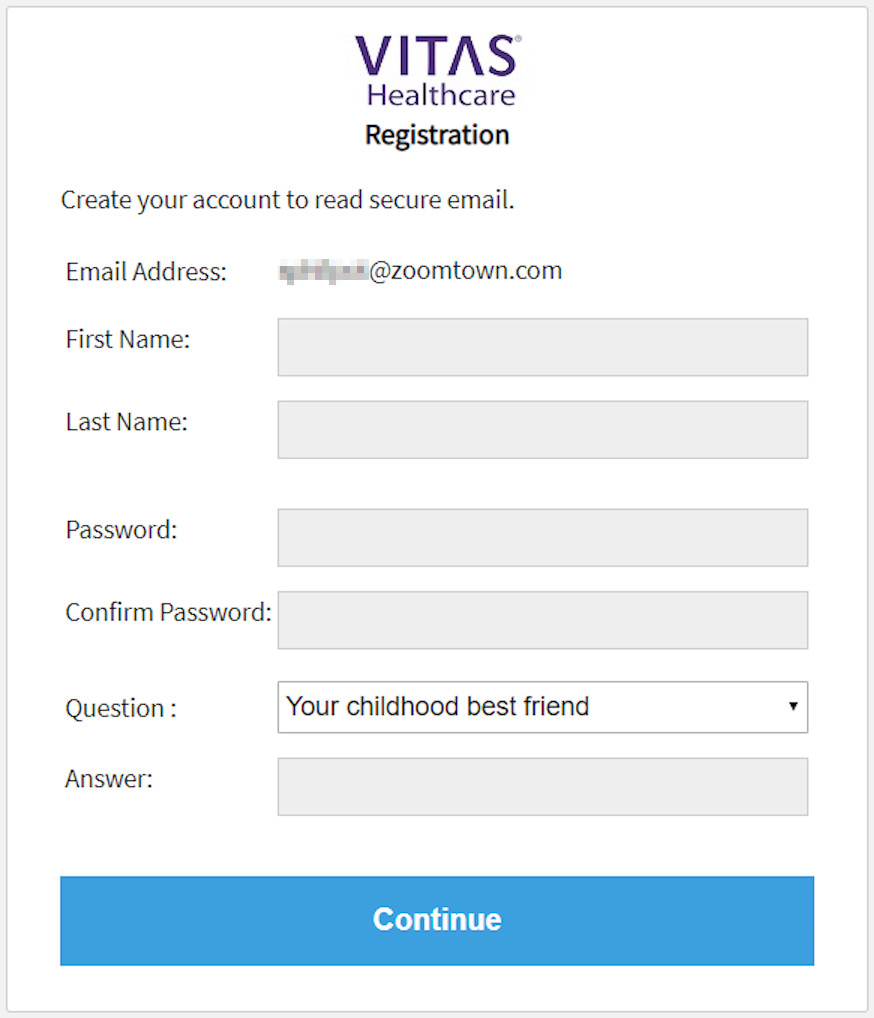 Once you have created an account, you will be automatically redirected back to the original email. From that point, you are able to:
Open the email
Download the consent forms
Print, sign, and return the consents forms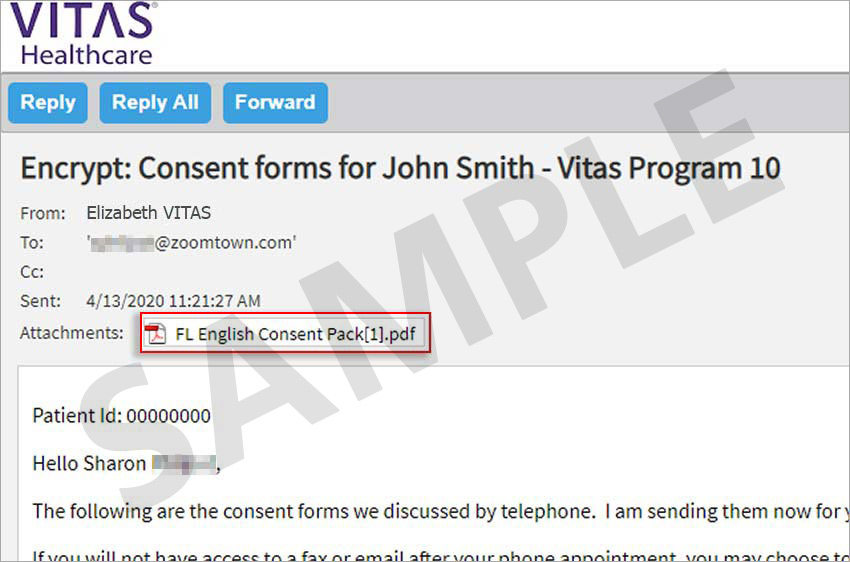 Troubleshooting Tips
What do I do if the "Click here" link doesn't work for me?
If the "Click here" link does not work, simply open or download the attachment.
I created an account, but I was not immediately redirected back to the email.
If you are not immediately redirected back to the email after creating a secure account, access the email in your inbox, select "Click here" and log into the account you just created.
I received a message that the file I am trying to read is corrupted.
Please contact 800.938.4827.
The username I requested has already been registered. What does this mean?
You have already an account with Proofpoint Encryption. Attempt to login with the username and reset your password.
Get a printable copy of these instructions.