Evaluating Patients for Hospice and Palliative Care
Does your patient need hospice? Patients are eligible for hospice care when a physician makes a clinical determination that life expectancy is six months or less if the terminal illness runs its normal course.
Use our guidelines to determine if your patient needs palliative care or hospice services. The guidelines are provided as a convenient tool and are not meant to take the place of a physician's professional judgment. A patient who does not meet these guidelines might still be eligible for hospice care due to co-morbidity or rapid decline.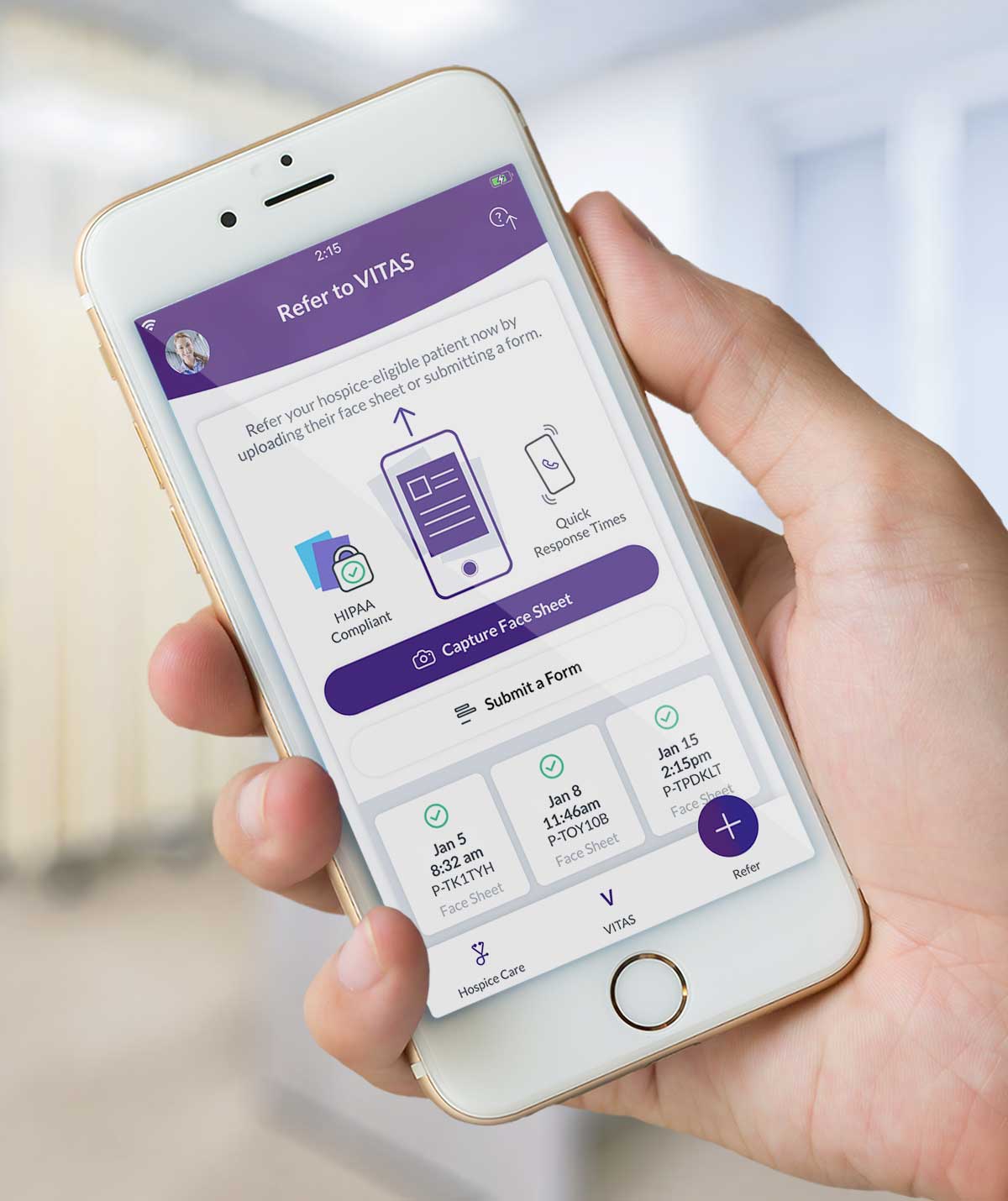 Quick, Secure and Simple
Refer your hospice-eligible patient easily. The VITAS app features:
One-touch referral capability
Immediate access to hospice clinical guidelines
1-click access to a VITAS admissions coordinator
Android and iOS compatibility
Download now