Evaluation and Management of Behaviors in Persons with Cognitive Impairment
We offered this webinar on August 29, 2019.
The goal of this webinar is to enable healthcare clinicians to implement a comprehensive approach to non-pharmacologic and pharmacologic management of dementia-related behaviors for the benefit of patients and their caregivers.
The DICE approach to behavior management in hospital, nursing home, and community settings involves describing the behavior, investigating underlying contributors/causes, creating an intervention (non-pharmacologic or pharmacologic) and evaluating the intervention's effectiveness.
What Attendees Learned at This Webinar
Cognitive behaviors and their management contribute to one-third of total dementia-related costs in the US. Regulations govern the use, administration and limitations of psychotropic medications in patients with cognitive impairment.
Numerous factors contribute to difficult end-of-life behaviors: pain, shortness of breath, depression/ anxiety, hunger, under/over stimulation, infection, constipation, medication side effects and poor vision/ hearing. Agitation–a leading symptom of end-stage dementia–differs from delirium, terminal restlessness and aggression.
Pharmacologic and non-pharmacologic interventions for dementia-related behaviors should identify the target symptoms to be treated and characterize their impact on the patient/caregiver.
Non-pharmacologic interventions that are supported by evidence include physical activity (for depression and sleep), hand massage and personalized bathing experiences (for relaxation). Family caregiver problem-solving can help identify, modify and reduce behavioral symptoms in patients.
Pharmacologic interventions are most helpful with agitation, aggression, psychosis, depression and irritability; they are less helpful for day/night reversal, calling out, repetitive behaviors, wandering, apathy and resistance to care. Clinicians should familiarize themselves with available medications, indications, benefits and possible side effects.
View the Slides
Featured VITAS Expert
Joseph Shega, MD
Senior Vice President, Chief Medical Officer, VITAS Healthcare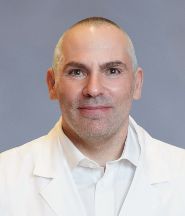 Joseph Shega, MD, has been caring for, studying and teaching about geriatric patients and end-of-life care since 1999. He joined VITAS in 2013 as a regional medical director and was promoted to senior vice president and national medical director in 2016, then promoted again to chief medical officer in 2018.
In his role as chief medical officer, Dr. Shega is responsible for overseeing and leading the medical direction for all VITAS locations in 14 states and the District of Columbia. Dr. Shega provides leadership to all VITAS regional medical directors as well as the director of physician services.
Dr. Shega is board certified in geriatrics and hospice and palliative medicine. He chairs the ethics committee for the American Geriatrics Society. He is an associate professor of medicine at the University of Central Florida, is on the editorial board of the Journal of Pain and Symptom Management and serves as a member of the Academy of Medicine roundtable on quality care for persons with serious illness.
He has been a key contributor to the UNIPAC series through the American Academy of Hospice and Palliative Medicine and currently serves as co-managing editor of the UNIPAC 5th edition self-study series and the Amplifier confidence-based learning modules. Dr. Shega has over 50 peer-reviewed publications centered around the care of persons with advanced illness and end-of-life care.
Prior to joining VITAS, Dr. Shega was an associate professor of medicine at the University of Chicago in geriatrics and palliative medicine. He worked as a primary care physician for 13 years on Chicago's South Side, providing inpatient geriatric and palliative medicine consults, inpatient palliative care, nursing home care, outpatient geriatrics, home visits and hospice services. He also evaluated and managed patients with memory disorders from diagnosis to the end of life.
Dr. Shega completed medical school at Northwestern University in Chicago, residency in internal medicine at the University of Pittsburgh and a geriatrics fellowship at the University of Chicago.