Hospice for Specific Diagnoses
Cancer, heart disease, Alzheimer's/dementia, lung disease, stroke and more: understand the disease-specific guidelines that govern hospice care for the leading diseases for hospice referrals.
Understand how comorbidity, dual diagnoses and other underlying health challenges add complexity to the decisions involved in hospice referrals—and how VITAS hospice solutions can addresses high-acuity and complex patients. Discover why a timely hospice referral is critical for honoring patients' preferences, meeting the healthcare industry's benchmarks and metrics, and supporting quality of life near the end of life for patients and their families.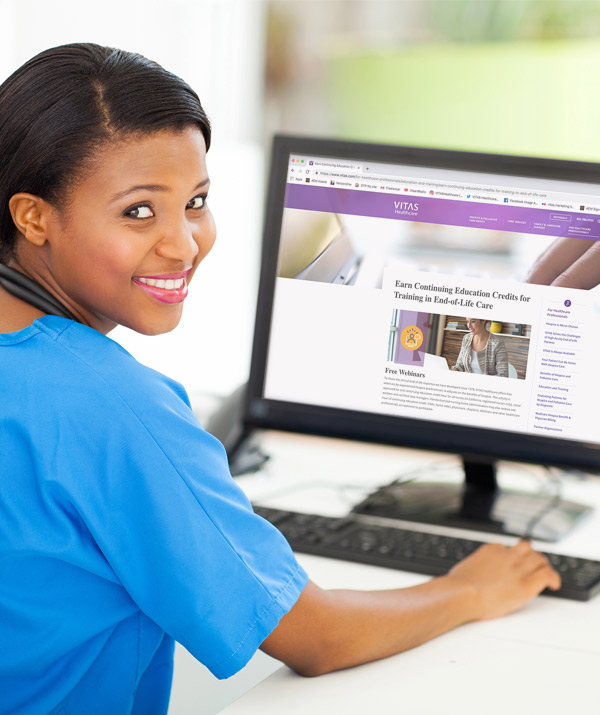 Earn Continuing Education Credits
VITAS Healthcare offers free webinars hosted by experienced hospice professionals to educate clinicians on the benefits of hospice.
This activity is approved for one continuing education credit hour for:
Nurses (in California, registered nurses only)
Social workers
Certified case managers
Florida-licensed nursing home administrators may also receive one hour of continuing education credit. Other healthcare professionals are welcome to participate.
Register Today