Hospice Basics
Understanding hospice care means understanding its history, philosophy, impact and benefits. A general overview of hospice outlines hospice eligibility and its specialty focus, under the umbrella of palliative care, on compassionate end-of-life care.
Explore other key tenets of hospice care, including the four mandated levels of hospice care, Medicare/Medicaid and private coverage, and the importance of goals-of-care conversations, advance care planning and advance directives in identifying patients' and families' preferences for—and decisions about—end-of-life care.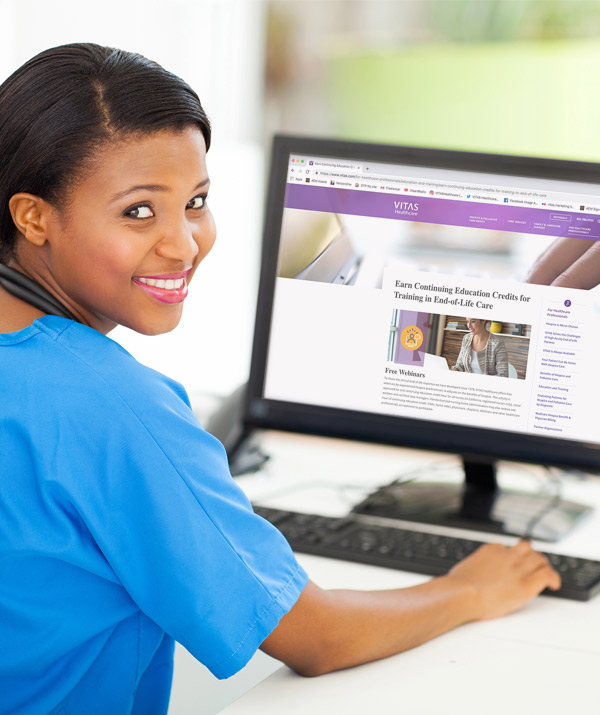 Earn Continuing Education Credits
VITAS Healthcare offers free webinars hosted by experienced hospice professionals to educate clinicians on the benefits of hospice.
This activity is approved for one continuing education credit hour for:
Nurses (in California, registered nurses only)
Social workers
Certified case managers
Florida-licensed nursing home administrators may also receive one hour of continuing education credit. Other healthcare professionals are welcome to participate.
Register Today