End-of-Life Care
When curative treatments are no longer effective or preferred, healthcare professionals must rely on a new set of skills, knowledge bases and protocols that define compassionate end-of-life care and its unique focus on quality of life for patients and their families.
Explore topics that include advance care planning, advance directives, cultural and spiritual issues that emerge near the end of life, and the medical, ethical, psychosocial and legal issues involved in hospice care, prognosis and end-of-life decisions.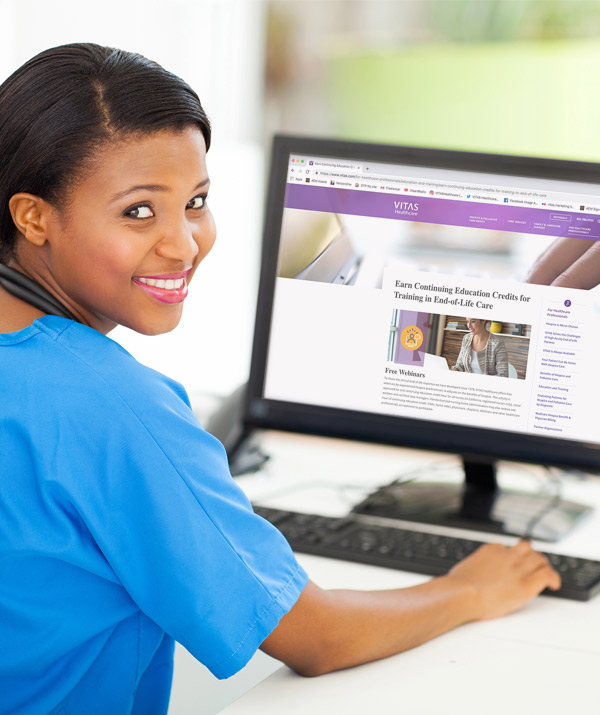 Earn Continuing Education Credits
VITAS Healthcare offers free webinars hosted by experienced hospice professionals to educate clinicians on the benefits of hospice.
This activity is approved for one continuing education credit hour for:
Nurses (in California, registered nurses only)
Social workers
Certified case managers
Florida-licensed nursing home administrators may also receive one hour of continuing education credit. Other healthcare professionals are welcome to participate.
Register Today