About this Webinar for Healthcare Professionals
To share the clinical end-of-life expertise we have developed since 1978, VITAS Healthcare offers free webinars by experienced hospice professionals to educate on the benefits of hospice.
Continuing education credit is available to nurses (RN, LPN, LVN; in California Registered Nurses only), social workers and certified case managers, as well as licensed nursing home administrators in the states of Florida and Illinois.
Attendees can earn one CE hour. See below for full certification information and instructions.
If you require an accommodation for a disability, please email us at webinars@vitas.com.
Nurses and Case Managers
This activity is approved for one continuing education credit hour for nurses (RN, LPN, LVN; in California Registered Nurses only), Social Workers and Certified Case Managers. Licensed Nursing Home Administrators in the states of Florida and Illinois may also receive one hour of continuing education credit. Attendance for the entire online webinar, as well as completion of a brief online evaluation, is required. Certifications are made available after completion.
Featured VITAS Expert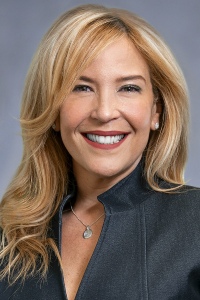 Maite Hernandez, RN
National Director of Sales Training - VITAS Healthcare
Maite Hernandez, RN, has broad experience in hospice care. A nurse for 25 years, she joined VITAS in 2000 as a South Florida admissions nurse, eventually taking on roles as team manager, patient care administrator, clinical care liaison, and sales representative.
Her experience spans clinical knowledge, hospice education, and integration of hospice care into care facilities, hospitals, and managed care providers. As national director of sales training for VITAS, she leverages her knowledge of hospice to promote its benefits to patients, families, caregivers, and healthcare providers.
Event Details
Wednesday, August 25, 2021
12:00 PM - 1:00 PM Eastern Daylight Time
Location/Method: Connect via web. After registering, you'll receive an email with instructions.