About this Webinar for Healthcare Professionals
To share the clinical end-of-life expertise we have developed since 1978, VITAS Healthcare offers free webinars by experienced hospice professionals to educate on the benefits of hospice.
Continuing education credit is available to nurses (RN, LPN, LVN; in California Registered Nurses only), social workers and certified case managers, as well as licensed nursing home administrators in the states of Florida and Illinois.
Attendees can earn one CE hour. See below for full certification information and instructions.
If you require an accommodation for a disability, please email us at webinars@vitas.com.
Nurses and Case Managers
This activity is approved for one continuing education credit hour for nurses (RN, LPN, LVN; in California Registered Nurses only), Social Workers and Certified Case Managers. Licensed Nursing Home Administrators in the states of Florida and Illinois may also receive one hour of continuing education credit. Attendance for the entire online webinar, as well as completion of a brief online evaluation, is required. Certifications are made available after completion.
Featured VITAS Expert
Robin Fiorelli, LCSW
Senior Director of Bereavement and Volunteer Services, VITAS Healthcare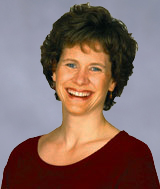 Robin Fiorelli, LCSW, is senior director of bereavement and volunteer services for VITAS Healthcare. Robin develops, implements and standardizes VITAS' volunteer and bereavement services nationwide. She also serves as the liaison between Global Partners in Care and VITAS' 15 African hospice partnerships, and is liaison between VITAS Community Connection, a non-profit affiliate, and VITAS Healthcare. Additionally, she provides support and education to the VITAS program ethics committees. She has more than 25 years of social services and bereavement support experience.
Robin joined VITAS in 1993 as a hospice social worker in San Diego. She was promoted to team manager, then to psychosocial services consultant and bereavement manager. Robin was promoted to her current position in 2003. She has received the national VITAS Award for Excellence in Management, been named to VITAS' Leadership Council and won the Social Worker of the Year Award for the San Diego chapter of the National Association of Social Workers.
"VITAS has grown so much since I began here 26 years ago," she says. "I have always been inspired by the company's vision and supported in everything I do. VITAS understands that psychosocial pain near the end of life can be as real and debilitating as physical pain, and has the resources to address it."
Robin has spoken on grief and psychosocial issues across the country. She is the author of many of the resources on VITAS.com written for grieving friends and family, and has contributed throughout her career to published books and articles on grief, loss and their effects on health.
Robin earned a bachelor's degree in psychology and a master's degree in social work at the University of California, Berkeley.
Event Details
12:00 PM - 1:00 PM Eastern Daylight Time
Location/Method: Connect via web. After registering, you'll receive an email with instructions.