Webinar for Healthcare Professionals: Advance Directives and Advance Care Planning
To share the clinical end-of-life expertise we have developed since 1978, VITAS Healthcare offers free webinars by experienced hospice professionals to educate on the benefits of hospice.
Continuing education credit is available to nurses (RN, LPN, LVN; in California Registered Nurses only), social workers and certified case managers, as well as licensed nursing home administrators in the states of Florida and Illinois.
Attendees can earn one CE hour. See below for full certification information and instructions.
If you require an accommodation for a disability, please email us at webinars@vitas.com.
Nurses and Case Managers
This activity is approved for one continuing education credit hour for nurses (RN, LPN, LVN; in California Registered Nurses only), Social Workers and Certified Case Managers. Licensed Nursing Home Administrators in the states of Florida and Illinois may also receive one hour of continuing education credit. Attendance for the entire online webinar, as well as completion of a brief online evaluation, is required. Certifications are made available after completion.
Featured VITAS Expert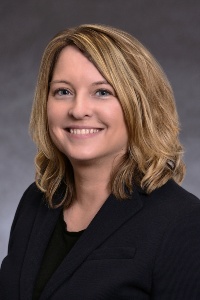 Heather Veeder, MD
Regional Medical Director - Central Region, VITAS Healthcare
Heather Veeder, MD, is a Regional Medical Director for VITAS Healthcare, the nation's leading provider of end-of-life care. Dr. Veeder oversees the medical care and treatment of VITAS patients in their homes, nursing homes, assisted living communities, inpatient units and personal care homes in Texas, Illinois, Wisconsin, Missouri and Kansas. She also consults with patients' attending physicians, supervises VITAS team physicians, guides staff, and serves as a resource to practicing physicians and other healthcare professionals on the benefits of hospice and palliative care for patients and their families.
Prior to joining VITAS, Dr. Veeder held a Hospice and Palliative Medicine Fellowship at UT Health San Antonio. Before that, she served as a physician at an Access MD Urgent Care Center in Dayton, Ohio.
Dr. Veeder earned a Bachelor's Degree and a Master's Degree in Music from Wright State University in Dayton, Ohio. She holds a Doctor of Musical Arts Degree from the University of Oklahoma. She has a Medical Degree from Wright State University. Dr. Veeder completed her residency in Family Medicine at Wright State University in Dayton, Ohio. She is a member of the American Academy of Hospice and Palliative Medicine, American Academy of Family Physicians, Texas Academy of Family Physicians and the Gold Humanism Society. She is also certified in Basic Life Support for Healthcare Providers (CPR and AED) and Advanced Cardiovascular Life Support (ACLS).
Event Details
Wednesday, April 14, 2021
12:00 PM - 1:00 PM Eastern Daylight Time
Location/Method:
Connect via web. After registering, you'll receive an email with instructions.