Webinar for Healthcare Professionals: Palliative Care vs. Curative Care
Wednesday, December 16
12:00 PM - 1:00 PM Eastern Standard Time
Supported by evidence-based data, attendees will learn the benefits of palliative care for patients with advanced illnesses as they discern the differences between palliative and curative care.
This webinar also explores the history and philosophy of the hospice and palliative movement, and discusses their impact on patients and families, the hospital, and the health system for persons with advanced illness.
Continuing education credit is available to nurses (RN, LPN, LVN; in California Registered Nurses only), social workers and certified case managers, as well as licensed nursing home administrators in the states of Florida and Illinois.
Attendees can earn one CE hour. See below for full certification information and instructions.
If you require an accommodation for a disability, please email us at webinars@vitas.com.
Featured VITAS Expert
Joseph Shega, MD
Senior Vice President, Chief Medical Officer, VITAS Healthcare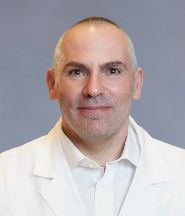 Joseph Shega, MD, has been caring for, studying and teaching about geriatric patients and end-of-life care since 1999. He joined VITAS in 2013 as a regional medical director and was promoted to senior vice president and national medical director in 2016, then promoted again to chief medical officer in 2018.
In his role as chief medical officer, Dr. Shega is responsible for overseeing and leading the medical direction for all VITAS locations in 14 states and the District of Columbia. Dr. Shega provides leadership to all VITAS regional medical directors as well as the director of physician services.
Dr. Shega is board certified in geriatrics and hospice and palliative medicine. He chairs the ethics committee for the American Geriatrics Society. He is an associate professor of medicine at the University of Central Florida, is on the editorial board of the Journal of Pain and Symptom Management and serves as a member of the Academy of Medicine roundtable on quality care for persons with serious illness.
He has been a key contributor to the UNIPAC series through the American Academy of Hospice and Palliative Medicine and currently serves as co-managing editor of the UNIPAC 5th edition self-study series and the Amplifier confidence-based learning modules. Dr. Shega has over 50 peer-reviewed publications centered around the care of persons with advanced illness and end-of-life care.
Prior to joining VITAS, Dr. Shega was an associate professor of medicine at the University of Chicago in geriatrics and palliative medicine. He worked as a primary care physician for 13 years on Chicago's South Side, providing inpatient geriatric and palliative medicine consults, inpatient palliative care, nursing home care, outpatient geriatrics, home visits and hospice services. He also evaluated and managed patients with memory disorders from diagnosis to the end of life.
Dr. Shega completed medical school at Northwestern University in Chicago, residency in internal medicine at the University of Pittsburgh and a geriatrics fellowship at the University of Chicago.
Nurses and Case Managers
To earn CE credit, attendees must view the webinar in its entirety, complete an online, post-event evaluation and download their own CE certificate. Participants must register and sign in to the live webinar using the same email address.
This activity is approved for one continuing education credit hour for nurses (RN, LPN, LVN; in California Registered Nurses only), Social Workers and Certified Case Managers. Licensed Nursing Home Administrators in the states of Florida and Illinois may also receive one hour of continuing education credit. Attendance for the entire online webinar, as well as completion of a brief online evaluation, is required. Certifications are made available after completion.
Previous Webinars
Missed one of our webinars or looking for a refresher? You can review our previous educational presentations on a variety of hospice, palliative and end-of-life topics.
Go To Archive
Webinar FAQs