Peggy Pettit
Executive Vice President
Peggy Pettit is executive vice president of VITAS® Healthcare, the nation's leading provider of end-of-life care. She brings to her role more than 35 years of experience in hospice management and nursing.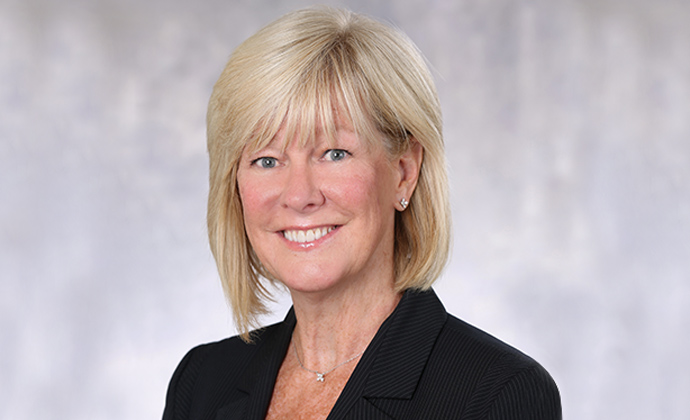 Peggy joined VITAS in 1983 as a registered nurse in Florida's Broward County program, where she rose quickly through the ranks, serving as a nurse, team manager, patient care administrator and general manager.
In the mid-1990s, Peggy served as vice president for all VITAS hospice programs in California. She moved back to Miami in 1998 as the company's first vice president for patient and family services.
She was promoted to executive vice president and chief operating officer in 2002—a position she held until 2011, when she assumed her current role.
Peggy has distinguished herself as an advocate for patients and families and as a mentor to VITAS managers, nurses and other clinicians on the hospice interdisciplinary teams. Based on her experiences providing and managing care for HIV/AIDS patients in South Florida in the 1980s, Peggy helped shape VITAS' initial response to the AIDS pandemic affecting adults and children in sub-Saharan Africa by serving on the founding board of the Foundation for Hospices in Sub-Saharan Africa (FHSSA).
In her current role, Peggy is involved in establishing and cementing key national relationships with such organizations as the National Black Nurses Association (NBNA), for which she is a corporate roundtable director, and the End-of-Life Nursing Education Consortium (ELNEC), for which she is a certified trainer in nursing education, palliative care and end-of-life care.
Peggy is chair emeritus and board member of the Community Healthcare Accreditation Partner (CHAPS), and also serves on the boards of the Florida Hospice and Palliative Care Association, National Alliance for Grieving Children and as a trustee for the Florida Council on Aging.
In addition to her status as a certified healthcare compliance professional, she is a member of the National Hospice and Palliative Care Organization, Hospice and Palliative Nurses Association, Florida Nurses Association, American Organization of Nurse Executives, Women Business Leaders, Greater Fort Lauderdale NBNA and the International Association for Hospice and Palliative Care.
In 2018, Peggy received the National Hospice Foundation Innovator of Hospice Award. Her 2017 achievements include Congressional recognition for "outstanding and invaluable service to the community," Chi Eta Phi recognition for support to nurses, and the National Black Nurses Association Award for Foundational Key to Success. She received the VITAS Healthcare Award for Excellence in 2011.
Peggy earned an associate of science degree in nursing from Broward Community College.